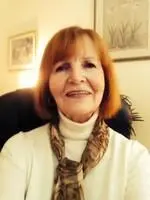 My name is Sheila Kaminski, Licensed Clinical Social Worker with a MSW degee from New York University. As a Psychotherapist, I provide individual and couples therapy for adults using an eclectic modality of treatment including Object Relations, Self-Psychology, Ego Psychology, Cognitive Behavioral Therapy, Psychodynamic Psychology, Attachment Theory, Relaxation Techniques, and EFT. I have provided individual and couple psychotherapy for adults with a variety of mental health issues including Generalized Anxiety Disorder, Mood Disorder, Bipolar Disorder, Attention Deficit Disorder, Post Traumatic Stress Disorder, and Complicated Bereavement. I have also worked with individuals with marital and parenting issues.
My name is Joel Aronowitz, Licensed Clinical Social Worker with a MSW degree in clinical social work in behavioral health from Rutgers University. I am also a Licensed Clinical Alcohol and Drug Counselor and I have worked extensively with individuals confronting a range of problems such as depression and anxiety, often accompanied by problems with alcohol, drugs, gambling, and other compulsive patterns. As a therapist, I consider myself to be guided by an over-arching Humanistic philosophy...that is to say that the work being done is client-centered, strengths-based and self-determined. The treatment models I use vary according to what makes sense, and what feels comfortable for a given person.
In some cases a Psychodynamic or Interpersonal approach might be taken, in other cases we might use Cognitive-Behavioral Therapy (CBT) techniques, Mindfulness techniques, or Expressive Art Therapy techniques with drawing, journaling and/or music. Usually, the therapy is a combination of these and other approaches. I also facilitate therapy groups and support groups. Finally, I have considerable experience working with people with Autism and their families, as well as with individuals and families impacted by a variety of congenital or acquired disabilities and conditions, including Cerebral Palsy, ALS, Parkinson's, Multiple Sclerosis, and so on.

My name is Jill Jonas, Licensed Social Worker with a MSW in Social Work from New York University. I am passionate about providing my clients with the tools they need to make necessary changes for a more productive and mindful lifestyle. I guide my clients to work through life situations past and present ; allowing them to ultimately achieve life goals. I specialize in individual, family and couples therapy. As each client is unique so are the therapeutic techniques. I look forward to working with you. Always remember "it's progress not perfection".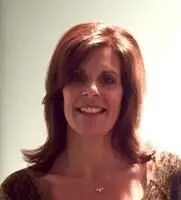 My Name is Jackie Shull, Licensed Clinical Social Worker, with a MSW degree from New York University. As a psychotherapist I work with adults, adolescents, couples and families. I am also very tied to the LGBT community and have a strong compassion and understanding for those struggling with issues surrounding their sexuality. All clients' struggles are unique and I believe it is essential to develop a plan for treatment that works for them to meet their goals.
I tend to follow a strengths based perspective where the goal is minimizing the weaknesses and maximizing the strengths of the client. Client empowerment is the central theme to this approach. So often, complications that arise within ones self or in their interpersonal relationships are trauma related. It can be very difficult to relive these traumas and it is key to develop a trusting and safe environment. I am here to help develop that environment for you and guide you along your road of healing, empowerment and self-discovery.
My name is Lisa Schnall, Licensed Clinical Social Worker with a MSW degree from New York University and a Masters degree in Early Childhood and Elementary Education. As a Psychotherapist, I work with Individuals, couples, children, and families using an integrative approach. While object relations and attachment theories are the basis for my work, mindfulness and relaxation techniques are tools I use in conjunction with these theories. In addition to my education, I have 25 years of experience teaching meditation and yoga, which gives you insight when incorporating these approaches. I look forward to our work together. I am here to guide you with authenticity and empathy in a non-judgemental supportive environment.
My name is Jackie Auriemma and I am a Licensed Social Worker with a Masters of Social Work from New York University. I am also a Licensed Clinical Alcohol and Drug Counselor with a background in substance use disorders and codependency. I have extensive experience working with both individuals and families, helping clients take manageable steps toward achieving lasting and meaningful change. Through awareness, education and a variety of evidenced based treatment techniques, we can work together to improve your overall emotional well-being. I consider it a privilege to work with you and support your growth!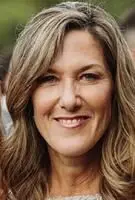 My name is Lisa Sonnenberg, Licensed Social Worker with a MSW from New York University.
I specialize working with children (10 and up), adolescents, individuals, family and couples in the following areas: behavioral and sexual issues, anxiety, depression, relationship challenges (marriage/couples, divorce, separation), parenting challenges, phase-of-life changes including grief, loss and bereavement, life stresses and next steps. So many changes happen throughout life, and I am passionate about guiding my clients to draw on their own strengths and realize their potential to live fulfilling, happy lives. I use a strengths-based, person-centered approach tailored to the unique needs of each individual. With compassion and support, I guide clients in overcoming obstacles , to heal, thrive and live their best lives .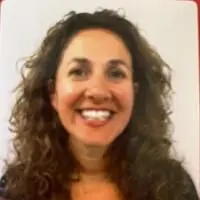 My name is Mary Ellen Shea. I am a Licensed Social Worker in both New York and New Jersey with a Masters of Social Work from Adelphi University
I am a warm, passionate, and empathetic therapist who has devoted more than 25 years to helping others. I also have served as Co-chair of the National Association of Social Workers from 2014-2019.
As a young girl I always loved listening to people's stories and helping others manage their feelings, so I'm not surprised that I ended up as a therapist/social worker. I feel I have a natural ability to listen, and I hope you'll share your story with me. I use an eclectic approach to treatment depending on what the individual needs that includes: Cognitive/behavioral, strength-based, solution-focused, mindfulness, breathing techniques, and traditional talk therapy.
I believe in the therapeutic relationship as an agent to create the impetus for change, growth, and recovery. Together we will identify your unique abilities that will help you to overcome barriers, look at things a little differently, and gain a new perspective to help you move forward to grow and heal emotionally, mentally, and spiritually.
My name is Debbie Kern, Licensed Clinical Social Worker with a MSW degree from Barry University. As a Psychotherapist, I work with individuals, adults, children, and families using a wide variety of evidenced based approaches including Psychodynamic Psychology, CognitiveBehavioral Therapy, Solution Focused, and a Strengths Based Practice. I provide compassionate and effective therapy to individuals struggling with difficult life transitions, loss, trauma, anxiety, and depression. Exploring and processing these issues, increasing positive coping skills, and learning about yourself in psychotherapy encourages and supports the change process, a view which can be extremely validating in the therapeutic process. Treating each client as an individual and starting where you are at by providing empathy and support is what I practice. Psychotherapy is a process that requires dedication, work, and commitment from both therapist and client. Together we can work towards positive changes, growth and development by identifying your challenges, and exploring and finding solutions that are right for you
My name is Dana Schindler and I am a Licensed Social Worker with a Master of Social Work Degree from Rutgers University. I enjoy working with children, adolescents, and adults across a wide range of needs and have specialized experience working with those who are survivors of trauma and violence. Using various modalities, I aim to help each of my clients become empowered on their journey towards healing and happiness.
---
My name is Alexis Robins, Licensed Social Worker with an MSW degree from Columbia University.
Therapy is a collaborative process and my goal is to establish a genuine relationship with my clients in order to foster emotional growth and change. My approach is tailored to each client's unique needs. I strive to create an environment in which my clients feel supported to explore and gain self-awareness. Together, we explore issues, barriers, patterns, and challenges. We also identify goals, motivations, needs, and strengths. As my clients gain insight into their lives, I work with them to build specific skills that will enable them to make changes in thinking and behavior, which will ultimately improve the quality of their life. My style is interactive, and I am warm, genuine, and personable.
I have experience working with clients, adolescents and adults, who have anxiety, depression, low self-esteem, adjustment disorder, and traumatic experiences. My practice is integrative and is influenced by elements of Cognitive Behavioral Therapy (CBT), Dialectical Behavior Therapy (DBT), Problem Solving Treatment, and Motivational Interviewing.